Many Types of Businesses Need to Finalise Contracts as a Part of Their Work Process and it Can Take Time. But Does it Have to?
For businesses, finalising contract documents can be a slow and arduous task, especially when you're relying on wet signatures to be signed or waiting for them to be delivered to client premises. Finalising contract documents is an essential part of all business transactions: if you're purchasing hundreds of goods and services each year, then that is a lot of contracts to sign! Waiting for contract documents to be signed could mean delaying a payment or receiving a service, which could prove costly for your business.
At Virtual Cabinet, we understand how important it is for all elements of your business to run smoothly. That's why we have created this handy guide all about contract documents, what requirements firms and businesses must fulfil when finalising contract documents and the best way to get approval.
Contract Finalisation Procedures
You may be wondering: what are the contract finalisation procedures for your business? The term 'contract closure' or 'finalisation' refers to the process of completing all terms and tasks that were identified as deliverables on the contract. For a contract to be conclusively finalised, all these components of the deliverables must be completed by the seller, business or firm.
For a contract to be sufficiently finalised, then everything stated on the contract must be completed. For instance, if products or services are listed as being created or completed on the contract, then these must be created or performed to a sufficient quality and delivered on time, or as per an extension that was agreed by all parties, before the contract can be closed. The businesses stated on the contract must complete all financial obligations on all ends, and all payments must be received before the contract finalisation procedures can take place and a contract be officially considered closed.
What Can Hold Up Exchange of Contracts?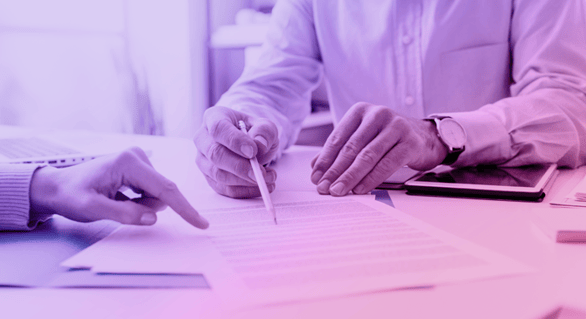 Since this is such an important part of both business transactions and relationships, it can be frustrating when a contract's turnaround time is extended. So, what can hold up the exchange of contracts? As the business world migrates further into the digital world, relying on wet signatures can slow the process of finalising contract documents. Contract turnaround time can be accelerated using eSignatures and effective document management software.
At Virtual Cabinet, we understand how frustrating it can be when delays affect your business. Our document management software allows contract documents to be signed through eSignatures, speeding up the process of obtaining approvals and completing business transactions. We also have a secure cloud client portal, allowing your client to have access to documents and guaranteeing your business can keep updated by tracking activity and managing approvals securely. Interested? Book a free demo today and try it out for your business.
How long does it take to exchange contracts? It can take eight to 12 weeks for contracts to be exchanged, however, have you or your clients moved to remote working? This could slow the contract's turnaround time even more if you're relying on physical wet signatures. Using eSignatures is a brilliant tool that will let you or your clients sign from anywhere and from any device, at any time. Contract documents can be signed digitally, without having to wait for clients to return to the office. You can avoid the issues of getting contract documents delivered, such as them being sent to the wrong location or getting lost. Electronic signatures are more secure than in-person wet signatures and they can help your business become more environmentally sustainable.
Other factors can cause a hold up on the exchange of contracts, such as both parties being busy, unanswered questions or complicated transactions. However, with the right document management system, communication can be easy and safe, with enhanced security and improved collaboration.
How to Write a Contract for Business Partnerships
A business partnership agreement is a legally binding document that outlines details about business operations, financials and decision making and ownership stakes between businesses. It clearly outlines the rules, responsibilities and operations of each business that is going to enter the partnership and discusses how profits and losses are allocated. The agreement will help resolve any disputes that arise between the parties.
To create a business partnership agreement, you must include these things in your contract:
Partnership start date, name, address and purpose

Contact information of both parties

Roles for each partner and who is responsible for the management of the business

Profit and loss distribution

Accounting methods and annual report details

Description of partner capital contributions

Where meetings will be held, how decisions will be made and voting rules.
How Does Contract Law Affect Business?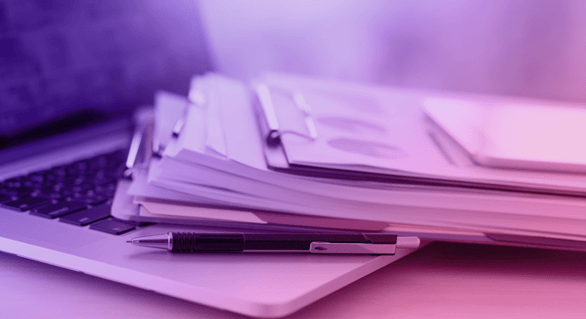 Contract law affects businesses because they are either providing a product or service, which means for every one of these transactions, a contract should be in place. This contract will determine whether those products or services being purchased are being sold at the correct price and what the terms and conditions are. Signatures are important for finalising contract documents because they prove that both parties are happy with the services or products being provided. Contracts turnaround time can be delayed if they rely on physical signatures, but electronic signatures can be used to speed up the process considerably and are still legally binding. Electronic signatures are more secure, efficient, and environmentally friendly than physical signatures. They also reduce costs, such as paying for contracts to be printed, verified, and delivered.
At Virtual Cabinet, our in-built electronic signatures system allows businesses to reduce the number of paper documents printed, sent, and filed. We guarantee that our eSignature software will dramatically reduce the time between requesting a signature on a document and receiving a signed copy. We also offer unbeatable security with our eSignatures, making them extremely difficult to tamper with and stored securely by granting access only to authorised personnel. We make collaboration and communication easy and effective by allowing you to see when customers have viewed and signed contract documents.
We hope that our guide to finalising contract documents is helpful and may have given you the inspiration to consider eSignatures and document management software. Transform your business with Virtual Cabinet's other secure management tools. check out online today and book a free demo to try it out for yourself.