Virtual Cabinet – Our Beliefs and Values
Virtual Cabinet is a document management system that seamlessly integrates with all major CRM, Practice Management, Case Management, and workflow systems. That's true. It's what we do, but it's not just because of our awesome software program that our clients love us. It's because we create software with a soul.
Our DMS system was always designed to solve problems, save time, effort, and money, but what we do, isn't half as important as why we do it. Our core values are at the heart of everything we do at VC. From the way we design our dynamic, agile products, to how we treat each other at work. Every decision we make is with our unique set of beliefs in mind.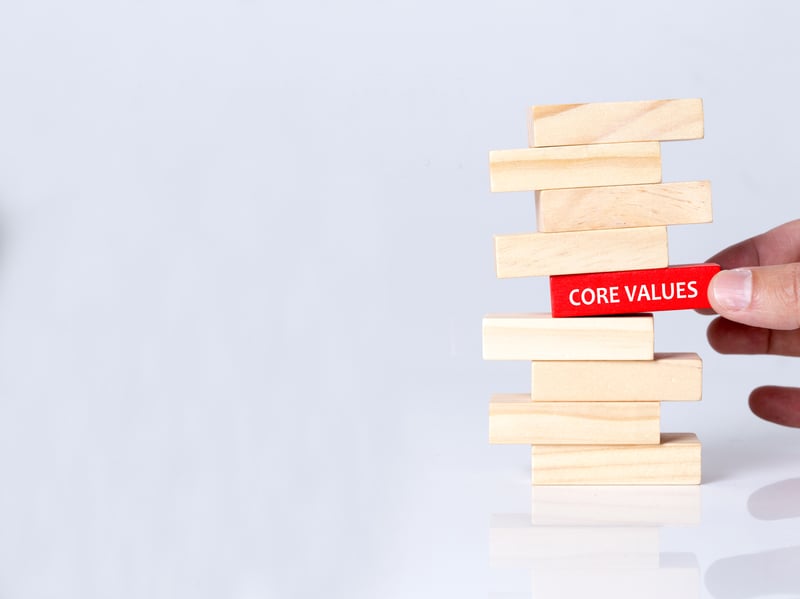 What Makes Virtual Cabinet Different from Other Software Companies?
The way we work at Virtual Cabinet is with our clients in mind, but we also prioritise our own team above, well, pretty much anything else, including making money. Business is about people, and we believe that the only way to succeed in business is to invest and nurture your team of people. That is why we go so far above and beyond what's expected of us as employers to support and inspire our team to reach their potential without using pressure to do it. As Simon Sinek famously said "you don't hire for skills, you hire for attitude. You can always teach skills." We really believe and live that in our company culture.
One thing that sets us apart from competitors is that we really care about work culture. Not just ours, but yours too. After all, we provide a digital document management solution for workplaces. Almost all of our clients are companies, organisations, institutions, or businesses of one size or another, so our DMS is designed to make workplaces better. Our guiding principle and the purpose of developing our products is to make other people's workplaces as happy and productive as ours. We're certainly not saying that we offer the perfect work environment, but we can say with our metaphorical hand on our non-virtual hearts that we try extremely hard (and we mean EXTREMELY hard) to make our employees, clients, and stakeholders' lives better. That's why we exist. We want to make people happier and more productive.
So, why are Get Busy (our nurturing mother company) and Virtual Cabinet different from other software companies? It's because we know why we create what we do, we know why it matters, and we believe in it. Most businesses who deal with computer systems know what they do and what benefits they can give their customers, but they don't know why they do it beyond making money. We're not of that mindset. VC believes that people are more important than profit and we can prove it.


Our Values
Our values are our mission statement, and they guide how we work. Our offices in Houston, Cambridge, and Sydney are great places to work where all are treated with mutual respect and supported in their individual accomplishments. So, without any further ado, here they are. Our values and what they mean to us as a company.


Every Customer Experience Must Include a Smile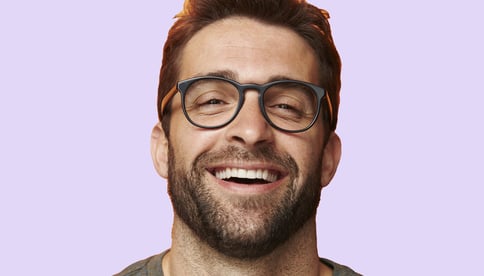 This one is pretty self-explanatory. We are devoted to customer care and it's one of the reasons why so many of our clients stay with us for years. Our support team are amazing, and we are proud that we don't outsource our tech support. We only have knowledgeable, dedicated Virtual Cabinet experts answering our support emails or phone lines. No chatbots in sight, just human beings with smiles on their faces. Not to mention our awesome account management and sales team who actually get to talk face to face with our clients. OK, well we did just mention them, but that's only because they are smiley and helpful too.


Show Grit and Make it Happen
Our attitude to failure can be summed up in the following statement: 'If at first, you don't succeed, have a snack, and have another crack.' Perseverance and grit are what set our design team apart from others. They are amazing, creative, and innovative, and we would be nowhere without them. Our development team don't have the monopoly on grit though. Positive attitudes and a thirst for success are what we look for in prospective employees. If you've got the grit, then we believe you can succeed. We don't want perfect employees (they'd be very intimidating to work with), we just really like people that accept the trips and stumbles of daily life and professional growth and keep going.


Keep it Simple
Complexity is not always better. We constantly challenge ourselves to radically simplify where we can. While our Virtual Cabinet software has to be complex by nature, we're always looking to simplify the user experience and explain things more simply.


Better Together
Whatever way you like to work, we don't judge here. Talented, creative people come in all forms so if you like to work alone, in a team, remotely, or with a delicate combination of all of the above, it's against our ethos to let that affect how we take your opinions. We explain this concept simply as "no egos. The best idea wins."
We don't have a traditional office setup. You don't work your way up the career ladder to get your own office or work for a promotion to get a bigger one with a comfier chair. Everyone is equal here, down to the CEO. We all work in one open-plan room, and all have the same sorts of resources available to us. It's our way of being inclusive as a business community. We don't have executive coffee and normal coffee. We don't assign value in that way. We're not those kinds of people. The good coffee is for everyone.


Blow Stuff Up (BSU)

Bear with us on this one. We don't mean recreationally. That's not how we spend our lunch breaks, nor do we mean to imply that we're working on our own rocket ship to Mars or anything like that. What we mean by this is that we don't accept something purely because it's the done thing, or what everyone else is doing. We are never afraid to change direction and try something new. We embrace challenging the status quo and try to always stretch our creativity to challenge what we think is possible. We're here to change the world or at least the document management side of it.
Data Drives Decisions
We like data at Virtual Cabinet. Not to cement the idea people have of us as a group of computer nerds with ironic slogan t-shirts on but metrics and data analysis do make us kind of happy. We're always working to improve our statistics and measure our progress in better ways. That's how we know how and why we've grown and can imagine what's possible for the future. Data is just another word for information, and who doesn't want more information to learn from? Professional and personal development is important to us, and data helps us to measure that progress. Collecting data is just a way to search for truth and knowing where we are missing the mark has a direct relationship with us hitting our targets in the future.


Our People
As we've said, our amazing, talented people are what make our company great and we do all we can to make their work lives, and daily lives better. That's why we offer a benefits package that goes way above what's expected or legally required by an employer. From offering free exercise classes during the lunch hour, to providing a breakroom fully loaded with fruit, snacks, and hot, and cold drinks for employees to help themselves, we go the extra mile to make our team feel valued and nurtured in their role. That is the aim of our incredibly wonderful People and Culture team (that's what the cool kids are calling HR now). whose job it is to create a platform for great work and happy workers.
Some of the things employees love most about working for Get Busy and Virtual Cabinet are:
Hybrid and flexible working.
Competitive holiday entitlement.
Your birthday off every year (or a day off the week before if it falls on a weekend).
Life insurance and will writing.
Support for personal development.
Regular visits from motivational speakers.
Bi-annual company events (including one for all the family).
Two volunteer days off a year.
One duvet day per year. Duvet day is when you want an unplanned day off to look after yourself or binge a whole TV box set. Yes, we really do offer this.
Independent wellbeing support covering physical, mental, and financial wellbeing for employees and some family members.
Despite all these opportunities for people not to come to work, we find that giving people the ability to have a good work/life balance means they are happier and more productive when they are here. Crazy right? It just goes to show that when you give more than you expect to get back from your employees, your business mysteriously grows.


Final Thoughts
Looking after our talented team and helping them to experience a job that promotes both individual liberty and a friendly collective work environment is why we think we are great to work for. Our values guide every business and people-related decision at Virtual Cabinet, which helps us to keep our employee churn extremely low. It just proves that when you invest and believe in people (and give them some room to mess up), they simply succeed.
We're so proud of our people at Virtual Cabinet that we're putting a 'People Feature' in our e-bulletin. This lets our valued clients and followers get to know some of the awesome people in our company that they wouldn't get to meet otherwise. If you don't already get emails from us, you can subscribe below.