Office Management - Why Is it Important?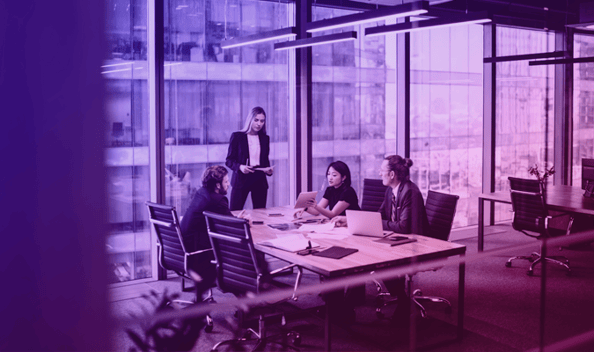 For a business, the office is like the human brain. Buzzing with activity and performing various roles to produce a functioning system. So, when there is a problem, it can cause havoc to the overall system and output. That's why office management is vital for ensuring a happy a
nd productive working environment.
However, with various changes to the office environment over the past couple of years, the importance of office management has sometimes been overlooked. But what exactly is office management and why is it so important? We've outlined the importance of office management, including how it can make employees more productive and improve wellbeing, as well some handy tips and tricks on how to improve office management.
What Is Office Management?
So, what is office management? Office management is defined as coordinating, organising and planning office activities, as well as motivating the efforts of others towards specific objectives in the organisation. The success of a business largely depends on how productive and efficient the office is, so when there are issues in the office, then it can slow down the entire business.
Office administration and management need to run smoothly to ensure an efficient office. The volume of paperwork in offices has increased substantially and, with the conversion to digital, it can be difficult to keep track of all the records and contracts. Office management is needed across all sectors, and this can only be achieved through proper planning and coordination.
The importance of office management is that it also guarantees a productive and happy working environment for employees. When paperwork is lost, workflows are disrupted, resources are wasted and changes are frequent, it can cause stress and conflict in the workplace. Office management is required at all levels of management to provide a regular flow of communication between departments and employees. This is so the organisation can run smoothly and maintain a high performance of business activities.
How to Improve Office Management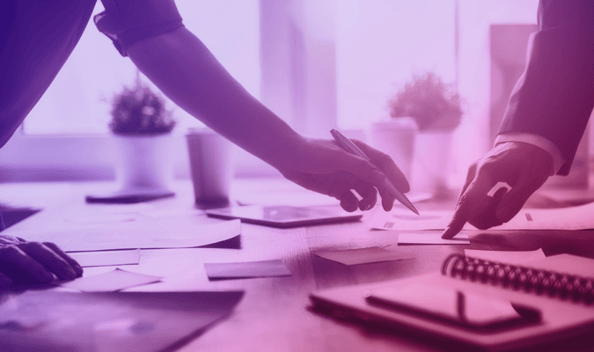 The importance of office management has been highlighted: to create a more productive space so the business thrives. But how can we improve office management to benefit the business and employees? At Virtual Cabinet, our mission is to ensure that everyone can complete their tasks in the smoothest, most profitable way. So, we've put together some tricks on how to improve office management.
Document Retention and Filing
Paperwork is a nightmare. It's the dreaded task that everyone puts off until the last minute. Filing important documents to ensure they're kept for the correct amount of time can be difficult when your physical office space is limited. In this digital age, most companies are turning to document management software to store their files. Not only does it free up physical space in the office by getting rid of those awful filing cabinets (space for a fancy new desk, perhaps?), but it also provides better security for those all-important contracts.
Document management software keeps sensitive data protected with improved controlled access, so only those with permission can access. With electronic signatures, sensitive data can be signed privately, and then automatically filed away in a secure and protected location. If data needs to be updated, then it can be easily accessed on the software, so no more chasing employees for updated contact information or medical records. Office administration and management will become much more efficient with a document management software that takes the headache out of filing, updating and storing documents securely.
Clear Communication
From delegating tasks to establishing routines, none of this can be achieved effectively without proper channels of communication. Lack of communication can be one of the biggest issues preventing employees from efficiently getting on with their jobs. Misunderstanding and confusion can lead to bigger issues and may result in deadlines being missed, or tasks being done twice, or not at all. Eradicate this issue by ensuring that, within your office management, you explicitly define how communication will occur and who is best to speak to when problems arise.
When teams are working remotely and unsure of who has been assigned a certain task, then dedicated task management software can help to broadcast to everyone which tasks have been assigned and what work is outstanding. This will improve productivity and remove any confusion.
Within office administration and management, team building should be encouraged so everyone can work coherently with one another and understand each other's roles. Procedures and routines should be clearly defined within office management to create a self-sufficient workflow that allows the teams to work consistently throughout the day without interrupting management or others.
Virtual Office Management
With the transition back to home working, it can make office management difficult, especially if some of your team are working remotely. Collaboration and ideation can be tricky when not everyone is using the same platform. However, a document management system allows for better collaboration by connecting all departments and clients, and with secure file sharing, ideation on the next big project will be much simpler.
Office administration and management in the virtual world should be as important as it is in the physical. Therefore, opportunities to learn and develop should be made available, as well as team-building exercises; so no matter where employees are in the world, they'll be able to work cohesively. Like neurons and electrons in the brain, all working together to produce a harmonious functioning system.
Interested in knowing more about how to improve office management? Our software is designed to meet your needs, so whatever you require for smoother and more productive office management, then Virtual Cabinet can tailor our packages to suit you. Book a free demo with us today and speak to one of our office management experts who will answer all your questions about how our software can help make your workplace a happier, more productive place to be.