Strategies to Get More Customers and Win New Business
If you're a business owner or just someone looking for a fresh approach on how to get more clients for a business, Virtual Cabinet is here to help. We've collated our expert advice to create a handy eBook resource that you can download and share with your employees.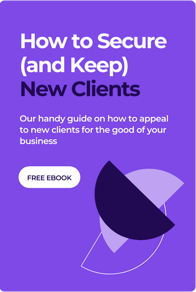 Short on time? Don't worry, we've condensed some of our tips into this blog so you can spend more time on building a proactive strategy to attract new clients and focus on building client relationships.
Five Ways to Win New Clients
Your firm will almost always need new clients. These new relationships bring in more profit, generate opportunities, and spark creativity. But in an increasingly competitive market, combined with the transition to digital and remote working, what's the best way to attract these new clients without neglecting your current clients?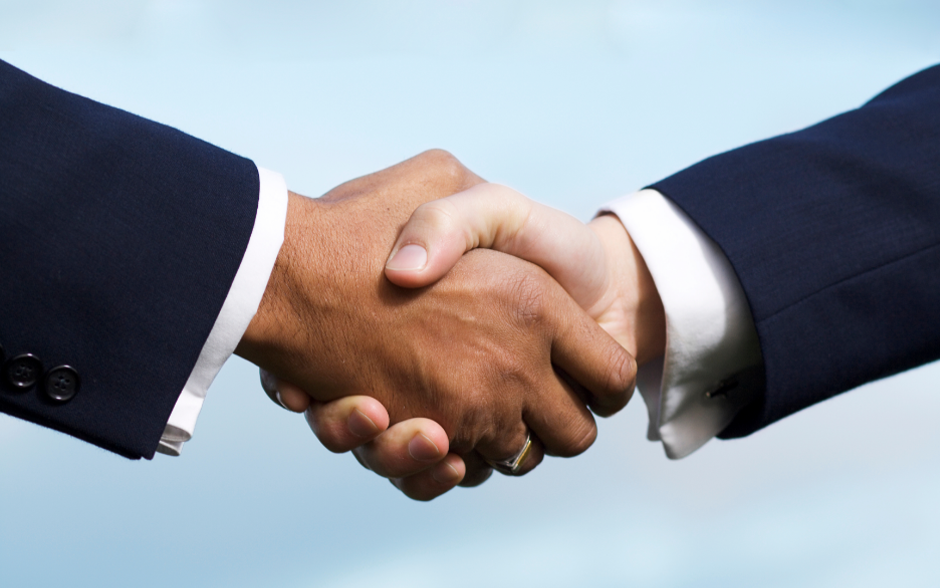 Target Your Ideal Client
Before you target them, you need to know who your target customers are. Chasing potential customers who aren't suitable for your business, don't fit with your values and ideals, and won't be willing to work with you long term, will prove to be a waste of your time and theirs too.
By 'Ideal customer' we don't mean the kind of client you wish existed, such as a company with tons of unassigned budget or someone with an excess of expendable income and a specific and urgent desire for exactly what you offer. We mean that you should identify who is most likely to have a need of what your company offers. What type of person are they and what drives them? More to the point, what motivates their purchasing decisions?
Take some time to define your ideal new client. Try to ask a variety of people within your business about the kinds of people or companies they understand will be interested in your product or service, not just management or the sales team. This way you'll get a better picture of the types of people or businesses you should be pursuing.
Here are some key aspects to think about when outlining your target customer, or buyer personas:
What will their needs be and how can your product solve them?
Do you have the resources to work alongside them and provide value to them?
How profitable are they and can they conceivably afford your services?
Can you create new and exciting opportunities for them?
Do they bring you positive exposure?
Once you've established your ideal new clients, you then need to focus on building positive client relationships. Without excellent communication, those leads could soon fizzle out to nothing and you'll be back to the drawing board. It'll take more than a blanket generic email to all of your email list to attract a wave of new leads too. If you want your business to grow, then you'll need to challenge yourself to reach other markets, but with your ideal audience in mind.
For inspiration, why not take a look at what your competitors are doing? How are they reaching new clients? When you've established their strategies, consider if there are any ways in which you could improve this process? If your competitors are branching out into new industries, then it will help to research and learn everything there is to know about these potential avenues. Strategize how your company could help the prospective client's growth because this might be the deciding factor between choosing you or your competitor.
Develop Excellent Methods of Communication
Now you've identified your ideal client and researched their industry, it's time to make the first move. As the digital age grows, most business communication has moved to instant messaging and emails, so you can make yourself stand out by talking to them either on the phone or video chat and, more importantly, by listening to them.
Offering that personal touch to businesses that are used to being bombarded with uninspiring emails and messages of partnerships and services will improve your chances of securing new clients. Excellent communication skills can help build client relationships so, even if a deal isn't made in the first instance, they'll remember you and the care and time you took to speak to them and understand their practice, goals, and aspirations. This may even secure an opportunity in the future.
During the pandemic, everything moved online, including networking events. However, as the world gradually reopens, networking and industry events are starting to be reintroduced as physical or hybrid experiences. Meeting people face-to-face has more of an impact than doing so online or over the phone. It's more relaxed too, as you can discuss agendas over coffee, and maybe even a cheeky pastry or two. Encourage your employees to attend industry events as often as possible. They're also a great resource for learning, as many offer knowledge shares or lectures on industry news, events or changes.
Get the Right Software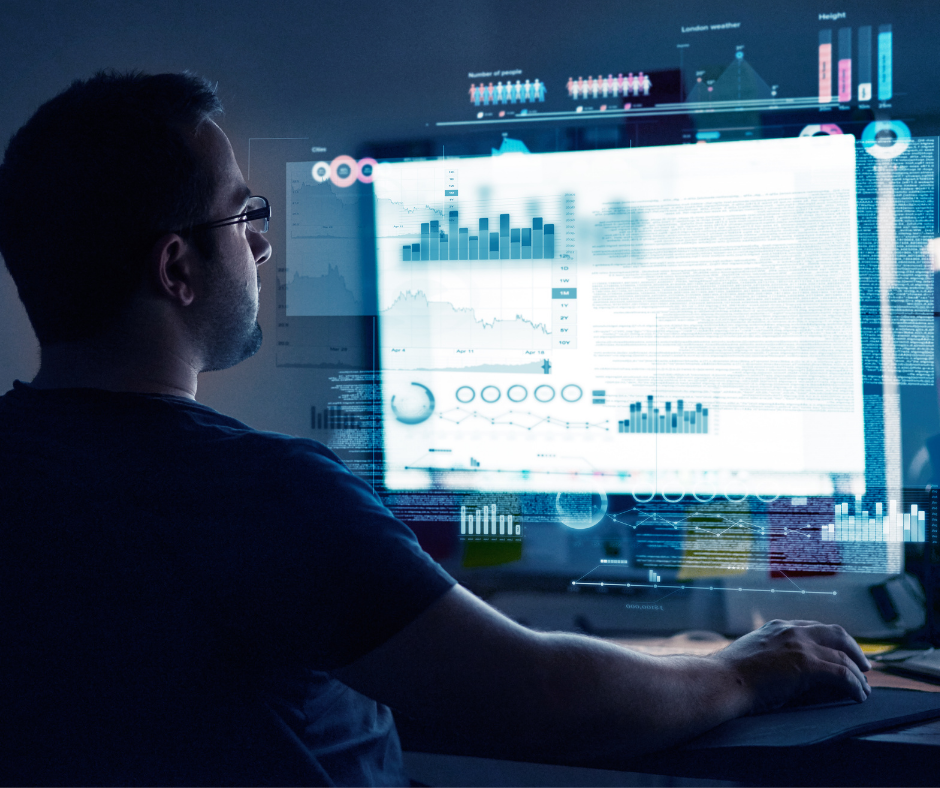 Learning how to win new clients starts with the right software. If your potential clients want a collaborative style of working, but you don't have software that allows for this, then this could be a deal-breaker. Although the pandemic presented many challenges for businesses, it also allowed for new ways of working. Technology has adapted so companies can now comfortably use hybrid and remote working with various platforms to share, collaborate and work alongside clients and customers. If your business software is still stuck in the dark ages, then consider trying new software or systems to help your business processes. We've put together some key things to look for in successful Document Management Software:
Shared tasks
Compliance and GDPR regulations
Enhanced security
Task management tools
Team collaboration tools
Secure client portal
Document storage
With the right document management software, managing client relationships will be so much easier for both your customers and your employees. It will increase transparency and visibility of workflows, as well as encourage creativity through cooperative work. Plus, admin tasks will be decreased, so your employees can spend less time trawling through their inboxes to find an important client exchange, and more time focused on the work that really matters.
Utilise Your Existing Clients
When you're focused on learning how to get more clients, it can be easy to forget about your existing ones. These are your most valuable assets because, if they're happy working with you, then they'll recommend you to their colleagues, business partners and friends. Positive reviews via word of mouth are one of the most powerful tools in securing new business, as is trust. People are more likely to work with a company that is recommended by someone they have confidence in than to gamble on an unknown. If your customer base trusts you, then others are more likely to follow.
Ensure that your employees check in with your existing clients regularly. Maintain communication with a personal touch and listen to their concerns. If issues are left, this promotes a breeding ground for negativity and often leads to a breakdown in communication. Happy clients are more likely to leave reviews, which will help build your online presence and ensure you're seen as a reliable and trustworthy business.
Build Your Marketing Strategy
Our final method of managing client relationships and appealing to potential customers in your target audience is through a solid marketing strategy. How is anyone going to know who you are if you don't have a virtual presence? In fact, 64% of people want brands to connect with them and 70% of customers feel more connected to brands with CEOs and employees who are active online. So, if you aren't connecting with clients online, you're putting yourself at a disadvantage.
Start by optimising your website. If clients can't navigate the site quickly and easily, they're more likely to bounce off and look elsewhere for what they want. Create social media accounts to connect and manage client relationships. Some brands have made a name for themselves online for their witty and humorous social media posts. Is this how you'd like to present your brand, or would you prefer a more serious but trustworthy approach to your strategy? If you'd like to show how talented your expert employees are, then why not create a blog for you to share your knowledge with the rest of the industry?
Learning how to get more clients can be tricky when you've always used the same approach. However, with the right communication skills, the right Document Management System, and a solid marketing strategy, you're guaranteed to attract new clients.
Need a hand upgrading your software? Why not book a demo with us, and see how we can improve your working practices?