Struggling to Find the Skilled Staff You Need? Discover How to Become Attractive to Candidates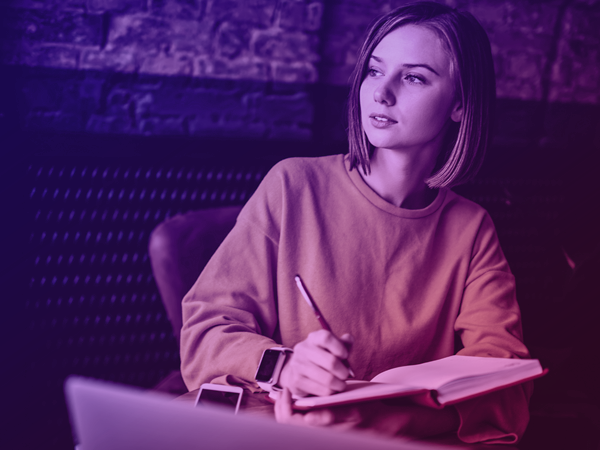 The pandemic has caused many issues for businesses, from adapting to new remote working practices to coping with the 'Great Resignation.' Whether you're looking to hire to replace those who have ventured to pastures new or want your business to grow by hiring top talent, we can help. We've put together this blog to offer a helping hand if you're struggling with how to attract talent in the first place. After all, no business can grow without having the right people in the right jobs.
Five Ways To Attract Top Talent
Hiring new talented employees can help your company grow by bringing in fresh ideas, creative energy, and innovative skills. However, the pandemic has created a cosmic shift for businesses and employees alike: employees now want more benefits from their working lives and businesses must cope with the new 'normal' of employees leaving more regularly than the previous generation.
Bringing new talent into an existing business can help generate new ideas, opportunities, and ways of working. It can be an exciting time for companies when hiring new employees, but how do you attract top talent? The first thing you should do is read our tips on how to attract talent and see if you can implement any of our advice into your business and hiring practice.
Understand Your Top Talent
The first step to hiring top talent is defining who exactly you want in your company and understanding them and their needs. The pandemic and the 'Great Resignation' have seen many people losing their jobs, but also re-evaluating their career and working lives. Many people now want a more stable work and life balance and are looking for companies that offer benefits that promote this.
Companies that appear more human and empathetic are more likely to attract the modern skilled jobseeker and will therefore experience significant growth with the right top talent. For instance, paying higher wages, offering an above average holiday entitlement, implementing new ways of working for parents and carers, and paid volunteer days, are just some of the new benefits that are bound to entice top talent. If you want to attract these candidates, then you must understand their needs and create policies that will make your business look tempting.
Company Reputation
If the top talent doesn't know who you are, or what you stand for, then it's going to be difficult attracting them. The best reputations are built by offering an exceptional service or product, created by industry-leading experts, and advertising through clever marketing strategies. If you're proud of your business and your teams, then you need to invest in showcasing them to a wider audience.
Do you receive excellent feedback on your product, services, or customer service department? Then make sure you start advertising this. Strong reputations are built by what you do and by what people say about you, so if you're already receiving good feedback, then you're halfway there. If your feedback isn't so great, then it is vital that you're listening to your customers and employees. By listening to them and hearing their grievances, then you will already improve your reputation by being attentive and understanding.
Inclusivity and Technology
As the digital age continues to progress, candidates will want updated technology and software, rather than battling against a ten-year-old laptop. With the move to remote working, can you offer a document management software that allows employees to collaborate, manage documents and create from anywhere? If not, then it's time to start upgrading. Hybrid working has become the preferred normal, with employees sharing time between the office and home. If your technology cannot cope with that, then this may deter top talent from working with you.
Remote working is more accessible, with those who struggled with office working now having the chance to put themselves forward for more roles. Making your working practices more inclusive will attract a more diverse talent pool to your openings.
Utilise Social Media
Everyone has social media. In fact, according to Statista, people are now spending an average of 145 minutes per day on social media and the BBC claims people are spending almost five hours on their phones per day, so a lot of that time is spent scrolling through social media. If your business doesn't have a social media presence, then this could be putting you at a severe disadvantage. Some companies have improved their brand reputation by utilising social media, and many people follow certain brands because of their witty remarks and playful puns. Video content on any social media site is a fantastic way to appeal to younger candidates, especially Gen Z (those born in 1997 and onwards) since they are known to respond to visual mediums more than wordy posts.
LinkedIn is also a terrific way to connect with top talent. By tapping into this platform, you're able to engage with people who are trying to find new job opportunities and work with new companies. A positive presence on here will help you boost your business.
Education and Community Outreach
If you're trying to recruit junior candidates, then creating an educational outreach programme will not only help to recruit more employees but will also improve the skills and abilities of your current ones too. Have you considered establishing an apprenticeship scheme and linking with local colleges or universities? Whatever your industry, there can often be a link to education.
For instance, if you're an accountancy company, then you could contact your local colleges who offer AAT accounting courses and offer to hold educational sessions on a particular aspect of the industry or technology. Talking to the students is a great way to advertise your brand and build your reputation as an employer that cares about growing the next generation. After all, today's school leavers are tomorrow's skilled workforce. You could offer internships or work experience positions that will open doors for students into your industry. If these students prove willing enough, then it's a great way to build a talent pool.
Final Thoughts
Making sure you are attracting the top talent in the available employment pool is paramount to the success of any business. All business is about people, so making sure you have the right ones should be a priority. As a company it is down to you to make your contracts as appealing to the modern worker as possible, so don't be stingy on the perks and incentives that you offer.
Virtual Cabinet works hard to nurture a work culture that promotes employee satisfaction, progression, and wellbeing over profits. Check out our career page to see if we're looking for more talented individuals to join our superstar team, or just to see what awesome benefits we offer our employees for some staff motivation inspiration.