Why Is it Vital to Have a Financial Management System in Place?
Financial management is the practice of making a business plan and ensuring that all departments stay on track. It combines various elements of a business, including organisation, objectives, tasks and innovation management, to ensure financial stability and create an accurate record of profits. Solid financial management will provide an organisation with informed decisions on where to invest and provide insights into profitability. This means that you can divert your collective efforts into other tasks and make the most of your enterprise resource planning (ERP) strategies.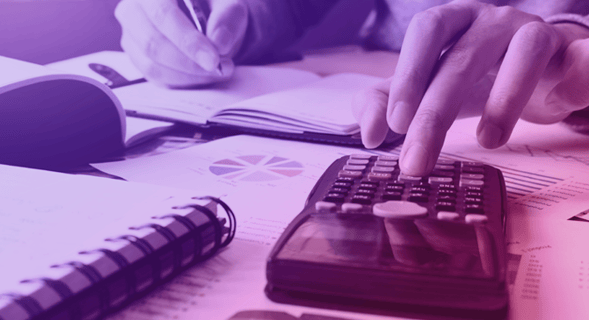 A good financial management system will work around your business needs and keep your company running smoothly, from the organisation of financial assets to secure document management systems (DMS). At Virtual Cabinet, we understand how important excellent document management is for your business, particularly in relation to financial management. Gone are the days of the general ledger here in the digital age. That's why we've created this guide to financial management systems, discussing why they're important and detailing the features of a good financial management system to team up with your DMS.
Tactical vs. Strategic Finance Management
First of all, it is important to note that there are two main sub-categories of financial management systems. Tactical finance management systems help businesses complete everyday financial tasks, such as ensuring they meet tax requirements, comparing actual spending to budgets, processing daily transactions and performing the monthly financial closure. Whereas strategic financial management provides a more visionary approach to finances. Strategic finance management will help finance leaders to spot opportunities, plan and build future investments, and construct financially resilient companies. Financial management software will support either of these approaches and would help you access helpful analytics which will allow you to see where your resources are going and help with forecasting for your company's future success.
What is the Importance of Financial Management Information Systems?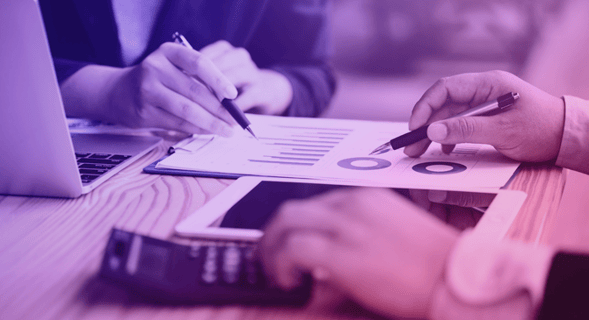 Financial management is one of the most important aspects of a business – so to run a successful one, a company must have a solid financial management system. A well-founded financial management information system is vital for businesses and organisations because it builds the foundations for sound fiscal and monetary governance, including decision-making, controlling, and strategising. These systems will support a company's methods of managing finances.
Other benefits include:
Supporting businesses and organisations in making critical financial decisions.

Helping with financial planning and the acquisition of funds.

Improving the profitability of a company through knowledge and analytics.

Encouraging employees to save money and providing them with tips on how to manage finances.

Increasing the overall value of businesses and organisations.

Providing economic stability and enabling accurate ERP forecasting.

Creating and maintaining audit trails.
Aiding compliance with current GDPR standards.
Recording invoicing, payroll, and other regular financial processes.
Helping you see the cash flow patterns of accounts payable and accounts receivable.
If your business deals in accountancy or the financial sector in any way, then a reliable and comprehensive financial management software solution is vital to the success and functionality of your company. Even if you just need to deal with internal financial transactions but need a way of keeping track of them then you'll need an appropriate management solution.
Features of a Good Financial Management System
Now that the importance of financial management systems has been understood, it's essential to recognise what makes a good financial management platform. There are several features that the software needs to ensure that it works coherently with your business and helps you perform everyday tasks, as well as aiding your company to excel in the future. Here at Virtual Cabinet, our mission is to work smarter not harder, which is why we've outlined our top features for a good financial management system below.
Automation
Why do for yourselves what a computer can automate for you? A financial management system that has an automated workflow procedure will make your team and your company more efficient. Even menial tasks can add up to a significant amount of time, but with automation tools – such as ledger consolidation and invoice processing – these can be managed for you, which will allow for more time for your business to crack on with more exciting projects. An automated financial management platform will dramatically reduce the time your company spends on low-value, high-effort tasks such as manually enabling payroll, sending invoices and paying for regular services.
Cloud Hosting
Businesses are no longer solely based in an office. With the introduction of remote and home working during the pandemic, it has normalised flexible working for the majority of companies so not everyone is in the office at the same time. Also, not everyone has the ability to take large office equipment home with them to access physical documents and files. That's why having a cloud-based financial management system is imperative for home or hybrid working. Not only does it allow for employees to work comfortably and efficiently wherever they're based, but it also increases safety and security for your sensitive financial data. Nobody wants a filing cabinet that leaks numbers.
A truly great cloud-based financial management platform should allow businesses to utilise excellent collaboration systems, such as allowing for secure file sharing, real-time reporting, and legally binding electronic signatures.
Ease of Use
No matter how brilliant a financial management system is, it will be useless if it's too complicated for everyone to use. Everyone in your team should be confident enough to use it after some simple training. A financial management system that could only be used by financial experts isn't going to help HR know how much they've got to play with for the Christmas party and no one wants to go to a budget work function. Glass of knock-off bubbly, anyone? Anyone?
Our point is that it's not just the finance managers who will be using the software, and complicated systems will only slow day-to-day business down. Plus, this also futureproofs the company when the finance staff decide to move on and take their specific skillset with them. All your financial information and records will be safe. Your current and future staff members should be able to confidently use the finance management system and keep the company running smoothly without too much disruption.
Final Thoughts
So you've secured an effective financial management system, but how else can you improve the efficiency of your business? Reap the benefits of using a financial management system and a document management system in conjunction with each other and watch your business prosper. A secure and efficient document management system will improve the overall workflow and business experience. It will also help your employees and clients collaborate more effectively and keep sensitive data protected for compliance auditing.
Virtual Cabinet is a proud partner to big and small businesses involved in financial management. Many of our valued clients are based in the accountancy sector and find that our document management system perfectly integrates with all major practice management and CRM software programs used by accountants and we're not being big-headed when we say we integrate with them better than other document storage solutions on the market. Virtual Cabinet benefits accountants and financial advisors in particular because they are usually drowning in their own paperwork and client documentation from years ago. With great financial management software and our document management system, you can get rid of your general ledger and your filing cabinets which will free up physical space, reduce the risk of human error and improve workflow turnover. VC works with your existing practice management software to streamline and automate repetitive administration tasks so you can divert your collective resources and time to what matters most.
We hope this guide has helped you consider the best next steps for implementing a financial management system for your company and help you on your journey to better budgeting and financial management. Our server-based DMS suits the majority of business needs but if you'd prefer a cloud-based solution then check out our VC Cloud product.
Book your free demo to find out more today.
Frequently Asked Questions
What are the advantages of using a financial management system?
Implementing a good financial management system or software can have far-reaching benefits within the everyday running of a company. The immediate benefits of using such a system are that you can track and manage budgets, income, expenditure and record payroll for employees. In terms of the long term benefits, financial management systems collect and clearly display the input figures over a period of time. This will be crucial in planning for the growth of your business and budgeting for future investment. Being able to see and understand the trends in your income and outgoings will give you a clear picture of the trajectory of your finances. This will help you create a logical ERP strategy that is achievable and leads to your success.
What is a financial management system?
Financial management software is also commonly referred to as accounting software. This is because it helps those in the accounting sector, but its benefits are certainly not restricted to accountants. Every organisation deal with money in one respect or another. Even non-profits need to keep track of the money going in and out of the group. For this reason, all businesses need a system in place to record an accurate picture of their finances and many use software to do this. A good financial management system will include financial factors such as billing, invoicing, payroll, budgeting, inventory and some even feature some human resources capabilities to make office life more simple. The best financial management systems will also provide analytic reporting to point out monetary trends or discrepancies to the viewer. These financial analytics can help you to make informed decisions on the company's spending.
What does ERP mean?
ERP stands for Enterprise Resource Planning and refers to the long term strategies a business will create for its future growth and profitability. You can get dedicated ERP software that is designed to automate many back-office tasks that are time-consuming and aren't necessarily profitable. Examples of ERP programs are Oracle NetSuite or Microsoft Dynamics 365 which combine the functions of CRM software and ERP features.