Financial management is the practice of making a business plan and ensuring that all departments stay on track. It combines various elements of a business, including organisation, objectives, tasks and innovation management, to ensure financial stability and an accurate record of profits. Solid financial management will provide an organisation with informed decisions on where to invest and provide insights into profitability.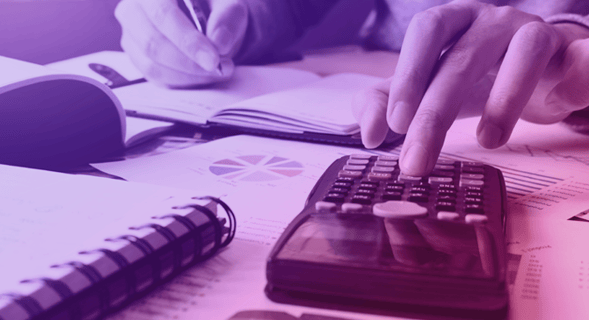 A good financial management system will work around your business needs and keep your company running smoothly, from the organisation of financial assets to secure document management systems (DMS). At Virtual Cabinet, we understand how important excellent document management is for your business, particularly in relation to financial management. That's why we've created this guide to financial management systems, discussing why they're important and the features of a good financial management system to team up with your DMS.
Tactical vs. Strategic Finance Management
Tactical finance management systems help businesses complete everyday financial tasks, such as ensuring they meet tax requirements, comparing actual spend to budgets, processing daily transactions and performing the monthly financial closure. Whereas strategic financial management provides a more visionary approach to finances. Strategic finance management will help finance leaders to spot opportunities, plan and build future investments, and construct financially resilient companies.
What is the Importance of Financial Management Information Systems?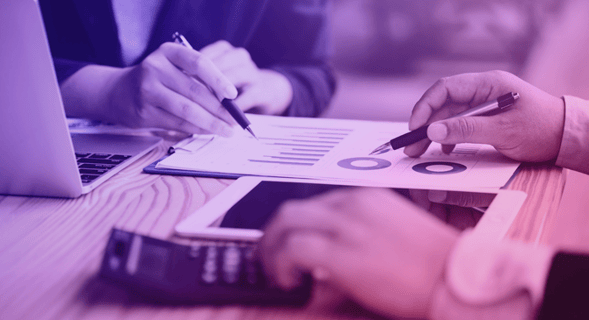 Financial management is one of the most important aspects in business – so to run a successful one, a company must have a solid financial management system. A well-founded financial management information system is vital for businesses and organisations because it builds the foundations for sound fiscal and monetary governance, including decision-making, controlling, and strategising. These systems will allow companies methods of managing finances, along with other benefits, including:
Supporting businesses and organisations in making critical financial decisions.

Helping with financial planning and the acquisition of funds, as well as assisting with effectively utilising and allocating these funds.

Improving the profitability of a company.

Encouraging employees to save money and providing them with tips on how to manage finances.

Increasing the overall value of businesses and organisations.

Providing economic stability.



Features of a Good Financial Management System
Now that the importance of financial management systems has been understood, it's essential to recognise what makes a good financial management platform. There are several features that the software needs to ensure that it works coherently with your business and helps you perform everyday tasks, as well as aiding your company to excel in the future. Here at Virtual Cabinet, our mission is to work smarter not harder, which is why we've outlined below our top features for a good financial management system below.
Automation
A financial management system that has an automated workflow procedure will make your team and your company more efficient. Even menial tasks can take up a significant amount of time, but with automation tools – such as ledger consolidation and invoice processing – these can be managed for you, which will allow for more time for your business to crack on with more exciting projects. An automated financial management platform will dramatically reduce the time your company spends on low-value, high-effort tasks.
Cloud Hosting
Businesses are no longer based in an office. With the introduction of remote and home working during the pandemic, it has accelerated flexible working for companies so not everyone is in the office at the same time. Also, not everyone has the ability to take large office equipment home with them. That's why having a cloud-based financial management system is imperative for home working. Not only does it allow for employees to work comfortably and efficiently wherever they're based, but it also increases safety and security for your sensitive financial data. A great cloud-based financial management platform should allow businesses to utilise excellent collaboration systems, such as allowing for secure file sharing, real-time reporting, and legally binding electronic signatures.
Ease of Use
No matter how brilliant a financial management system is, it will be useless if it's too difficult to use. Everyone in your team should be confident enough to use it after some simple training. A financial management system that could only be used by financial experts is a guaranteed way for the company to fail; after all, it's not just the finance managers who will be using the software, and complicated systems will only slow business down. Plus, this also futureproofs the company when the finance staff decide to move on and take their specific skillset with them. Your current and future staff members should be able to confidently use the finance management system and keep the company running smoothly.
So you've secured an effective financial management system, but how else can improve the efficiency of your business? Reap the benefits of using a financial management system and a document management system in conjunction with each other and watch your business prosper. A secure and efficient document management system will improve the overall workflow and business experience. It will also help your employees and clients collaborate more effectively and keep sensitive data protected.
That concludes our guide to finance management systems. We hope this has helped you consider the best next steps for implementing a finance management information system for your company and help you on your journey to better managing finances. Cloud-based document management software will also help your business keep your files secure in one central location, along with many other benefits. Book your free demo to find out more today.