Solutions for HR Compliance From Virtual Cabinet
When it comes to compliance management in HR, there are many layers to peel back and multiple rules to abide by. It's a challenging landscape and one that throws many obstacles in your way, but there are ways that you can effectively manage HR compliance for small businesses and large organisations. alike.
What Is Compliance Management in HR?
A key function in any HR department is compliance – ensuring that hiring processes, workplace guidelines and employee relations comply with the relevant laws, all of which should be followed by the entire business. But what is compliance management in HR, and why does it matter? Simply put, HR compliance is your commitment to following the UK employment law, in line with your industry-specific regulations. As well as setting up policies, procedures and documentation, following them day-to-day is a significant part of HR compliance. By ignoring these policies, you run the risk of breaching important regulations including those to do with GDPR which can result in significant fines.
Virtual Cabinet HR Compliance System
Tick off everything on your GDPR compliance checklist for HR using Virtual Cabinet. Find out how our information management software can support your policies below.

1. HR Compliance Audit Checklists
Are you reviewing your current policies? Checking up on procedures, documentation and HR compliance systems? A Human Resources audit can help you identify whether your department is effectively and legally following processes. But what are you including in your audit checklist?
New employees
– including handbooks, induction and training processes, discrimination and harassment policies.
Wages – including pay reviews, hours, paid annual leave and sick days.
Employee benefits – perks, schemes and additional benefits.
Data protection – employee information, GDPR, who has access to what?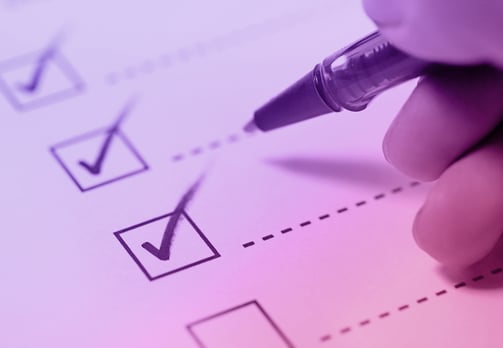 The Virtual Cabinet audit trail function provides a full history of a document that you can access at any given time, so it's a single source of truth. This means that whenever your business is audited, or you run into a HR issue and need to prove that you have or haven't done something, there's one centralised trail you can refer back to. Whether that's to check back on employee data, pay reviews, or harassment policies.
With Virtual Cabinet, you can also make sure that the auditing process is as automated as possible. Any action that has been made on or towards a document is recorded – from when it's been opened and who's opened it to any minor changes that have been made. That way, you have documented proof that something did or didn't happen, should you need to refer back to it at a later date, in line with HR regulatory compliance. With version control, you can keep track of document changes over time, set permissions, and roll back to an earlier version in the system.
2. Automation
It's easier to manage private data when it's all done for you. No more worrying about human error and no more concerns about missing key steps that may creep up on you later. With Virtual Cabinet, you can automate multiple processes – from document retention and workflows to security and automatic filing. Without the need for manual admin, there's less risk of filing documents incorrectly.
HR compliance best practices focus largely on the management of employee and business data. Virtual Cabinet's access controls allow you to manage document security and ensure that private information stays private. You can segregate files in line with security needs to determine who has access to certain information – no crossover and no confusion. That way, you can automatically protect sensitive individuals and information to avoid any data breaches.
HR document retention legislation differs from those of other industries. For example, the CIPD states that employees' training records have a statutory retention period of five years after employment. But with so many HR compliance best practices to keep track of, it can be difficult to stay on top of every retention period. Virtual Cabinet allows businesses to mark these documents within the HR compliance system and will automatically segment or delete these files after X number of years – doing all of the admin work for you! Simply pass on your document retention policies to our experts and they will help you create an information management system to meet your business needs.
What's more, the destroy function within your HR compliance system will automatically delete previous versions of a document and remove them from the database. So that even if it's not part of compliance management in HR, you can regularly clear out your files without the need for manual labour.
As a HR manager, there will be certain processes that you must follow when managing employee and business data. With Virtual Cabinet workflow automation, you can follow all the right steps by designing bespoke workflows that meet your business needs. So whether a document needs to be sent to a specific individual before passing it on, or there are certain checkboxes that need to be ticked, you can ensure HR compliance best practices are followed.
There are many aspects of Virtual Cabinet that provide security when it comes to HR compliance – you can keep sensitive data protected, improve controlled access and see audit trails, all with the ISO27001 compliant software. Book your FREE Virtual Cabinet demo today to see how we can help you meet the regulations for compliance management in HR.